Chairman Craddick Welcomes Australian Delegation to Railroad Commission
February 12, 2019
AUSTIN - Railroad Commission Chairman Christi Craddick today welcomed a delegation from Australia to the Railroad Commission headquarters in Austin. 
Chairman Craddick explained to the group how the Texas Railroad Commission provides a sound regulatory foundation for the Texas energy industry while also protecting public safety and the environment.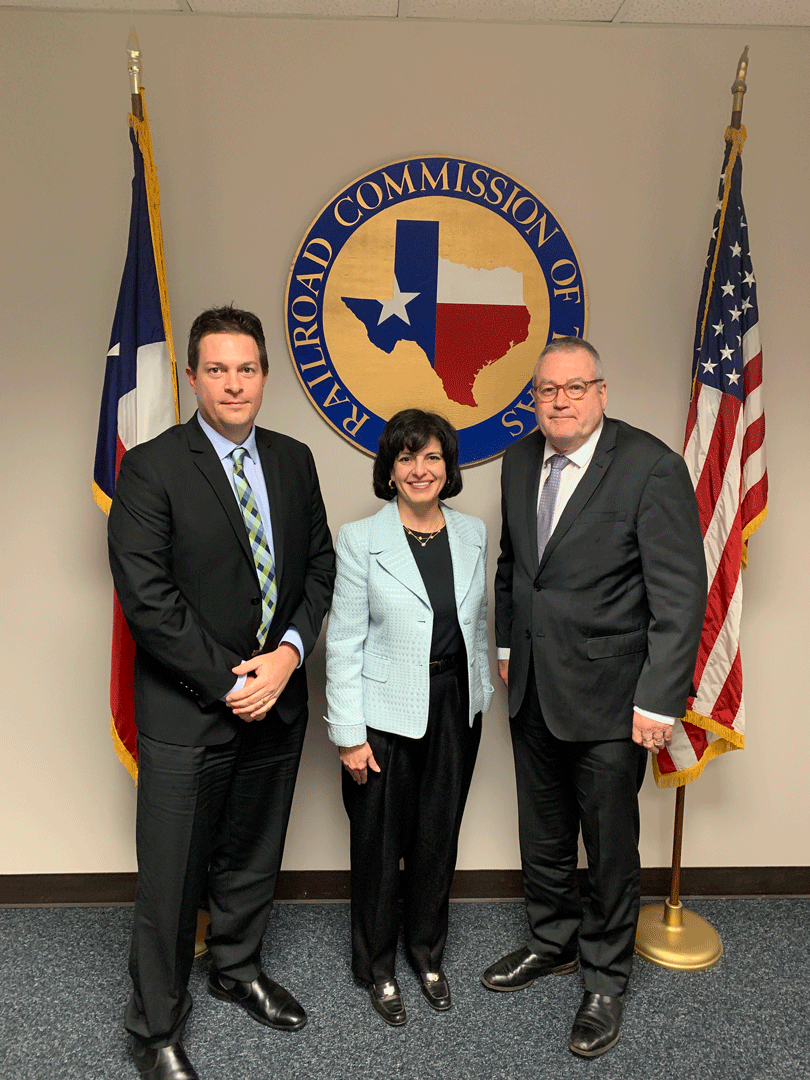 Left to Right: James Pratt, Executive Director-Onshore Gas Development, Northern Territory Government-Department of Primary Industry and Resources; RRC Chairman Christi Craddick; and Rod Applegate, Deputy Chief Executive-Mines and Energy, Northern Territory Government-Department of Primary Industry and Resources.
Christi Craddick was reelected statewide by the people of Texas in November 2018 to serve as Texas Railroad Commissioner. A native of Midland, Christi is an attorney specializing in oil and gas, water, tax issues, electric deregulation and environmental policy.
---
About the Railroad Commission:
Our mission is to serve Texas by our stewardship of natural resources and the environment, our concern for personal and community safety, and our support of enhanced development and economic vitality for the benefit of Texans. The Commission has a long and proud history of service to both Texas and to the nation, including almost 100 years regulating the oil and gas industry. The Commission also has jurisdiction over alternative fuels safety, natural gas utilities, surface mining and intrastate pipelines. Established in 1891, the Railroad Commission of Texas is the oldest regulatory agency in the state. To learn more, please visit https://www.rrc.texas.gov/about-us/.