Railroad Commission of Texas Presents 2019 Reclamation Award
Sabine Mining Co. Creates Wildlife Habitat from Mined Acreage
February 26, 2019
AUSTIN – Texas Railroad Commissioners today awarded the Sabine Mining Co. the Commission's 2019 Reclamation Award. The operator was recognized for restoring more than 3,400 contiguous acres of Harrison County, mined land into native grass habitat for bobwhite quail, grassland songbirds, Monarch butterflies, pollinating insects and grazing livestock. 
The restored acreage south of Hallsville is part of the South Hallsville No. 1 Mine, a lignite surface mine which has been in continuous operation since 1984. Since its beginning, reclamation has been ongoing at the RRC-permitted mine that encompasses 44,401 acres. The operator replanted native grasses to provide habitat for a diversity of species, increased wildlife populations and higher nutrition for grazing livestock. 
"The Sabine Mining Co. believed that reclamation can and should be synonymous with restoration—restoration of habitat, restoration of ecosystems and is doing just that by 'Going Native' through the use of native grasses," the company states in its application for the award. 
The, RRC's Surface Mining and Reclamation Division accepts nominees from the Texas coal industry for the Commission's Reclamation Award Program. The program recognizes outstanding and innovative reclamation achievements at Texas coal mines and complements the Interstate Mining Compact Commission's Annual Reclamation Awards Program. A technical and enforcement team from the SMRD staff then selects a nominee based on IMCC criteria. 
Along with fish and wildlife habitat, the company's reclaimed mined acreage provides forestry, pastureland, streams and developed ponds. The mined land is owned by thousands of private landowners who have leased the property for surface mining. The reclaimed acreage also establishes woody corridors to provide wildlife access to water and protective cover. These areas and planted stands of trees, also known as mottes, were developed with guidance from professional biologists and Texas Parks and Wildlife Department staff. 

The Sabine Mining Co., whose parent company is North American Coal Corp., operates the South Hallsville No. 1 Mine and the adjacent Rusk Mine. These two mines have 284 full-time employees and more than 40 contractors, who assist with maintenance, reclamation and other projects.The mines produce approximately 4 million tons of lignite annually, which generates electricity in Texas at the H.W. Pirkey Power Plant. This plant is owned and operated by the Southwestern Electric Power Co. – a division of American Electric Power.


(From L-R) RRC Commissioner Wayne Christian, RRC Chairman Christi Craddick,  Sabine Mining Co. Reps:
Josh McAfee; Steve Billingslea, Angela Martin, RRC Surface Mining & Reclamation Interim Director Alex Schoch
& Sabine Mining Co. President Andy Hawbaker, RRC Commissioner Ryan Sitton.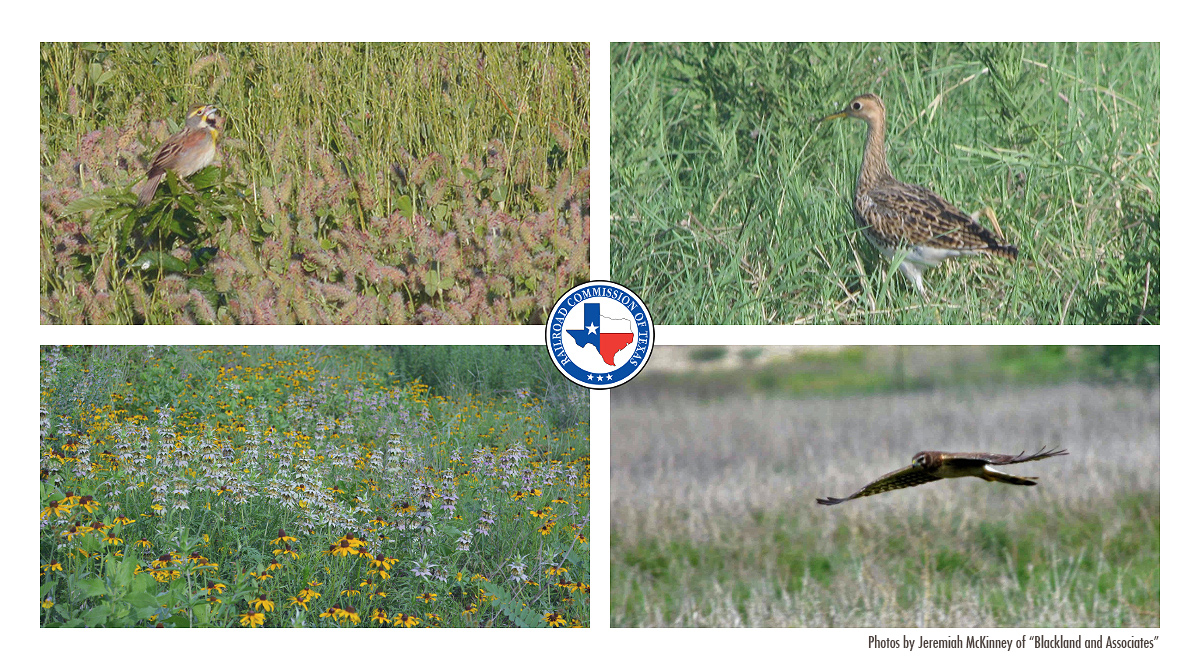 ---
About the Railroad Commission:
Our mission is to serve Texas by our stewardship of natural resources and the environment, our concern for personal and community safety, and our support of enhanced development and economic vitality for the benefit of Texans. The Commission has a long and proud history of service to both Texas and to the nation, including almost 100 years regulating the oil and gas industry. The Commission also has jurisdiction over alternative fuels safety, natural gas utilities, surface mining and intrastate pipelines. Established in 1891, the Railroad Commission of Texas is the oldest regulatory agency in the state. To learn more, please visit https://www.rrc.texas.gov/about-us/.