RRC Commissioners Appoint Executive Director
April 10, 2018
AUSTIN – Railroad Commission Chairman Christi Craddick and Commissioners Ryan Sitton and Wayne Christian today voted unanimously to appoint Wei Wang to serve as Executive Director of the Commission, effective immediately. Wang has served as Interim Executive Director since Oct. 16, 2017. He joined the Commission in 2013 as Chief Auditor before being appointed Chief Financial Officer. 
Chairman Craddick said, "We conducted a thorough search for an executive director, with several top-quality candidates. Wei's knowledge of the agency and experience in Texas government made him the clear choice to help us chart a new course for the agency focusing on modernization and bringing greater efficiency and effectiveness to the Commission." 
Commissioner Sitton said, "Serving in an interim capacity, Wei has proven himself an outstanding leader who is highly respected by Commission staff. As our Chief Financial Officer, Wei brought fiscal discipline to the agency, and as executive director he will bring that same focus and attention to detail to every aspect of what we do here every day for the people of Texas."Commissioner Christian said, "Wei is a deeply committed public servant who will lead RRC staff aggressively into the future at a critical time in the energy industry's history. First as CFO, and most recently as interim executive director, Wei has been indispensable in the Commission's work to make sure the Commission is regulating the energy industry in a way that ensures safe, responsible production, while removing barriers to job creation and economic success." 
Wang began his career in state government with the State Auditor's Office. Prior to joining RRC, Wang served as an advisor in the Office of the Governor.  He established the Governor's Compliance Division in 2011 and served as its inaugural director until joining the RRC. Wang also has private sector experiences working for a healthcare company and a national consulting and CPA firm. 
"I am deeply honored and humbled by the confidence the Commissioners have shown in selecting me to lead such an incredible team of public servants at the Railroad Commission," Wang said.
"I am always mindful of our enormous responsibility to the people of Texas. I look forward to working with the Commissioners to implement their vision ensuring public safety and maintaining a fair, stable regulatory environment for the energy industry." 
Wang holds a Master's degree in administration studies and a Master of Science degree in computer science, both from Boston University.  He is a Certified Public Accountant and Certified Information System Auditor. He is a graduate of the Governor's Executive Development Program and Texas Fiscal Officer Academy.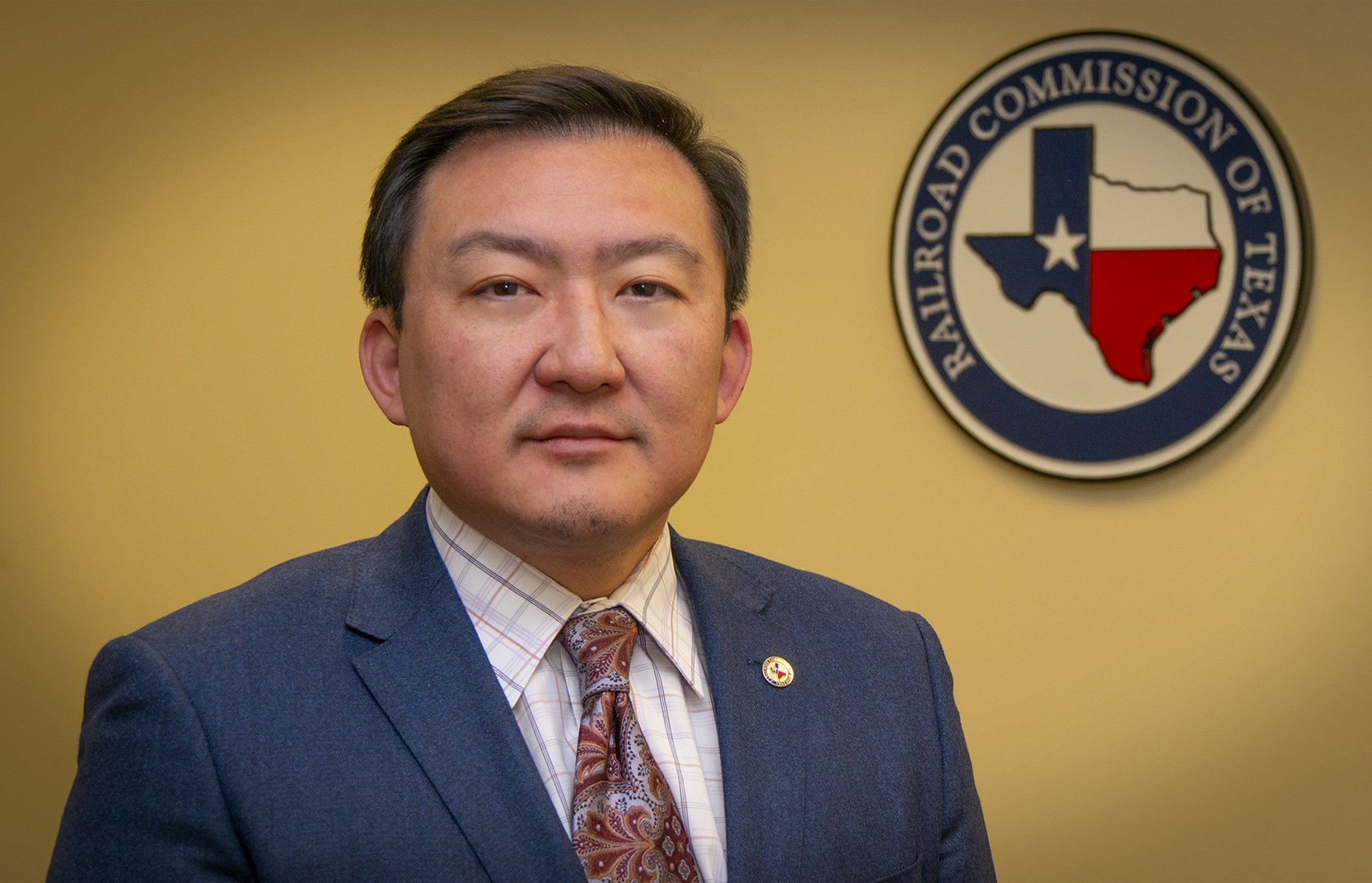 ---
About the Railroad Commission:
Our mission is to serve Texas by our stewardship of natural resources and the environment, our concern for personal and community safety, and our support of enhanced development and economic vitality for the benefit of Texans. The Commission has a long and proud history of service to both Texas and to the nation, including almost 100 years regulating the oil and gas industry. The Commission also has jurisdiction over alternative fuels safety, natural gas utilities, surface mining and intrastate pipelines. Established in 1891, the Railroad Commission of Texas is the oldest regulatory agency in the state. To learn more, please visit https://www.rrc.texas.gov/about-us/.