ICYMI: Commissioner Christian Participates in Opening of Historic Carbon Capture Plant
World's Largest CO2 Capture Plant Recycles CO2 for Enhanced Oil Production, Environmental Protection
April 18, 2017
RICHMOND – Last week, Commissioner Wayne Christian attended the official opening of the world's largest carbon capture facility, participating in the valve opening ceremony with Energy Secretary Rick Perry, Governor Greg Abbott, Congressman Pete Olson and Japanese General Consul Tetsuro Amano.
The Petra Nova Project, located in Fort Bend County, captures carbon dioxide resulting from coal-fired power generation and uses the CO2 for enhanced oil recovery while also sequestering it deep underground.
"With the official opening of the Petra Nova plant, Texas is undeniably the leader in energy technology," Commissioner Christian said last Friday.
"This important project will not only lead to more energy production and jobs in Texas, but to cleaner energy production as well."
The Petra Nova project is expected to capture approximately 1.6 million metric tons of CO2 annually from the WA Parish Generating Station southwest of Houston. Hilcorp Energy will use the captured CO2 at the company's West Ranch oil field.

Please see the photos below from the event.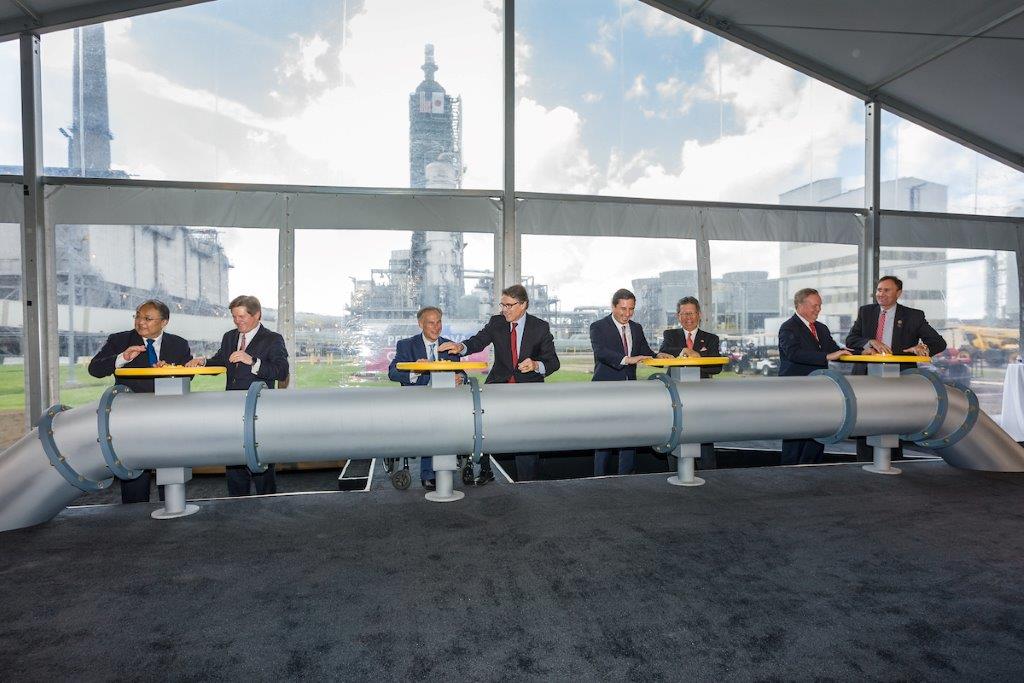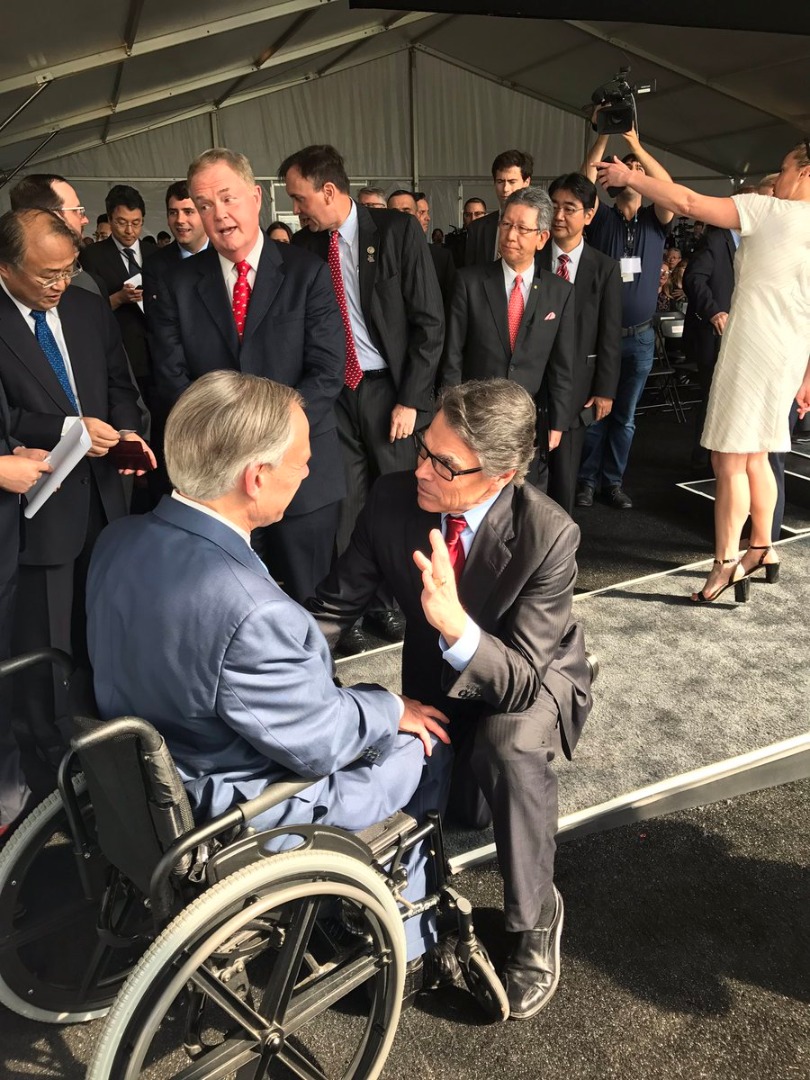 ---
A lifelong conservative businessman, Wayne Christian was elected to join the Railroad Commission of Texas in November 2016. In 1996, Christian was elected to the House of Representatives as the first Republican elected from Deep East Texas since Reconstruction after the Civil War. During his time in the Texas House, Christian served as Vice-Chair of Regulated Industries and as a multi-term member of the Energy Resource Committee. On these committees, he had direct oversight of the Railroad Commission and accumulated a strong record of standing for free markets and against burdensome regulations.
---
About the Railroad Commission:
Our mission is to serve Texas by our stewardship of natural resources and the environment, our concern for personal and community safety, and our support of enhanced development and economic vitality for the benefit of Texans. The Commission has a long and proud history of service to both Texas and to the nation, including almost 100 years regulating the oil and gas industry. The Commission also has jurisdiction over alternative fuels safety, natural gas utilities, surface mining and intrastate pipelines. Established in 1891, the Railroad Commission of Texas is the oldest regulatory agency in the state. To learn more, please visit https://www.rrc.texas.gov/about-us/.