Marshall Mine Wins RRC's Texas Coal Mining Reclamation Award
May 05, 2022
AUSTIN – RRC's commissioners on Tuesday awarded Caddo Creek Resources' Marshall Mine with the 2022 Texas Coal Mining Reclamation Award for its work toward returning the area back to its natural state.
Caddo Creek Resources transformed the East Texas mine from full operation to complete reclamation in less than 18 months. To do this, they moved about 4.5 million cubic yards of material, including 2.5 million cubic yards of spoil and 2 million cubic yards of soil suitable for plant growth and replanted the area.
Most of the mine (77%) was converted to fish and wildlife habitat, and the rest of the area includes pasture, industrial space and reclamation ponds that provide water to wildlife and future cattle or livestock and sedimentation control for any surface runoff before vegetation is fully establishment.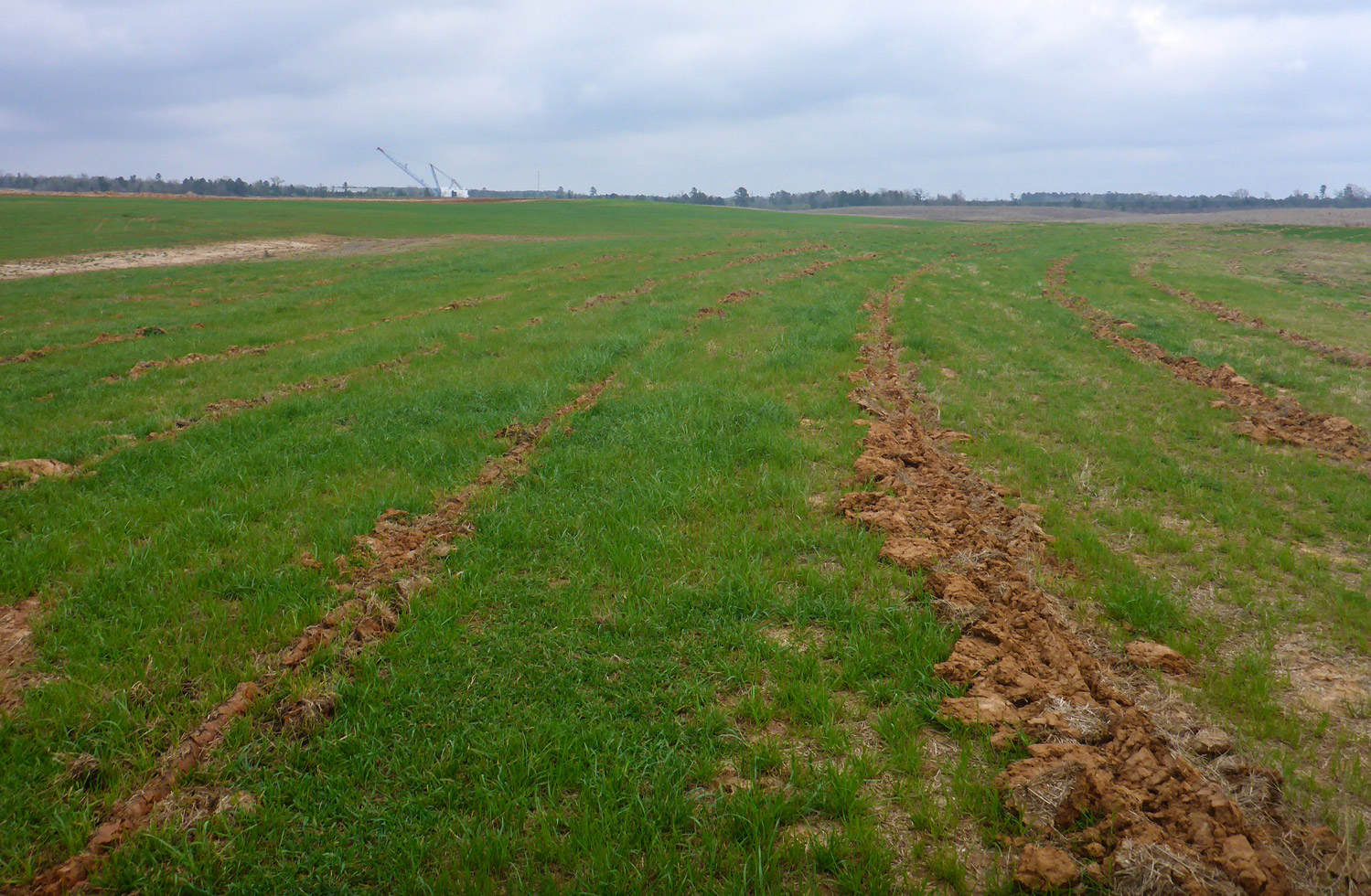 A reclaimed area at the Marshall Mine with furrows of planted trees.
"Caddo Creek Resources exemplified responsible ownership and deserved to be commended for what they accomplished," said RRC Director of Surface Mining and Reclamation Division Brent Elliott. "The mine, while short-lived, served a useful purpose, but now it has been returned to a state as good as or better than before mining started."
The mine received its permit in March 2012 and ceased mining in March 2021. Lignite from the 2,400-acre mine was converted to activated carbon and used in a wide variety of filtration and purification products manufactured by the mine's owner, Cabot Norit Americas.
Over the life of the mine, 1.12 million tons of lignite were produced with a yearly average of 207,055 tons.
The mine will continue to be monitored for at least five years to ensure water quality standards are met and vegetation quality and quantity has been demonstrated.
---
About the Railroad Commission:
Our mission is to serve Texas by our stewardship of natural resources and the environment, our concern for personal and community safety, and our support of enhanced development and economic vitality for the benefit of Texans. The Commission has a long and proud history of service to both Texas and to the nation, including almost 100 years regulating the oil and gas industry. The Commission also has jurisdiction over alternative fuels safety, natural gas utilities, surface mining and intrastate pipelines. Established in 1891, the Railroad Commission of Texas is the oldest regulatory agency in the state. To learn more, please visit http://www.rrc.texas.gov/about-us/.