Commissioner Christian Tours East Texas RRC Operations
August 22, 2017
KILGORE–Commissioner Wayne Christian (R –Texas) today toured oil and gas cleanup sites in East Texas while visiting the Railroad Commission of Texas (RRC) district office in Kilgore. During his visit, Christian emphasized the important work done at the district level to ensure the responsible production of oil and gas. 
"The Railroad Commission is not simply three commissioners making decisions down in Austin," said Christian. "It is an agency of hundreds of hardworking men and women across the state, fighting to ensure Texas remains both prosperous and environmentally safe." 
Christian toured two abandoned oil and gas sites where cleanup operations are ongoing. Clean up at each site is expected to exceed one million dollars. No taxpayer funds will be used to pay for the cleanup operations. Funding for both projects comes from the Oil and Gas Regulation and Cleanup Fund (OGRC), which is made up of production tax, fees and penalties paid to the RRC by oil and gas industry operators. 
"It is important to always remember that everyone in the state from oil and gas producers to environmentalists are our constituents," continued Christian. "The work done at the district-level has helped ensure the Texas Miracle remains alive and well." 
While in Kilgore, Commissioner Christian took time to thank District Office staff for their commitment and dedication to serving the RRC and Texas. He also spent time in the community at the East Texas Oil Museum at Kilgore College to view re-creations of oil discovery and production in the early 1930s, and at the popular CountryTavern BBQ.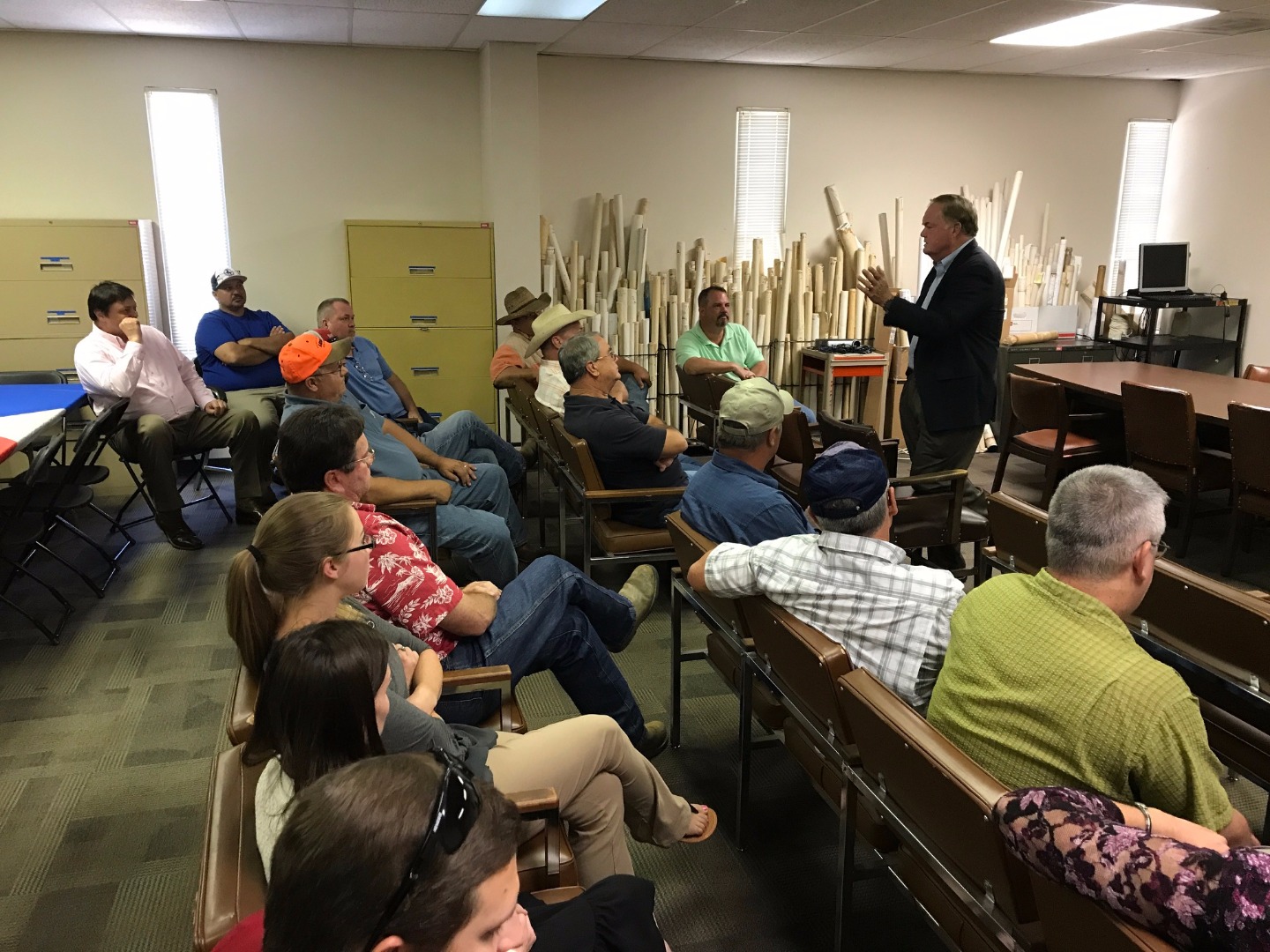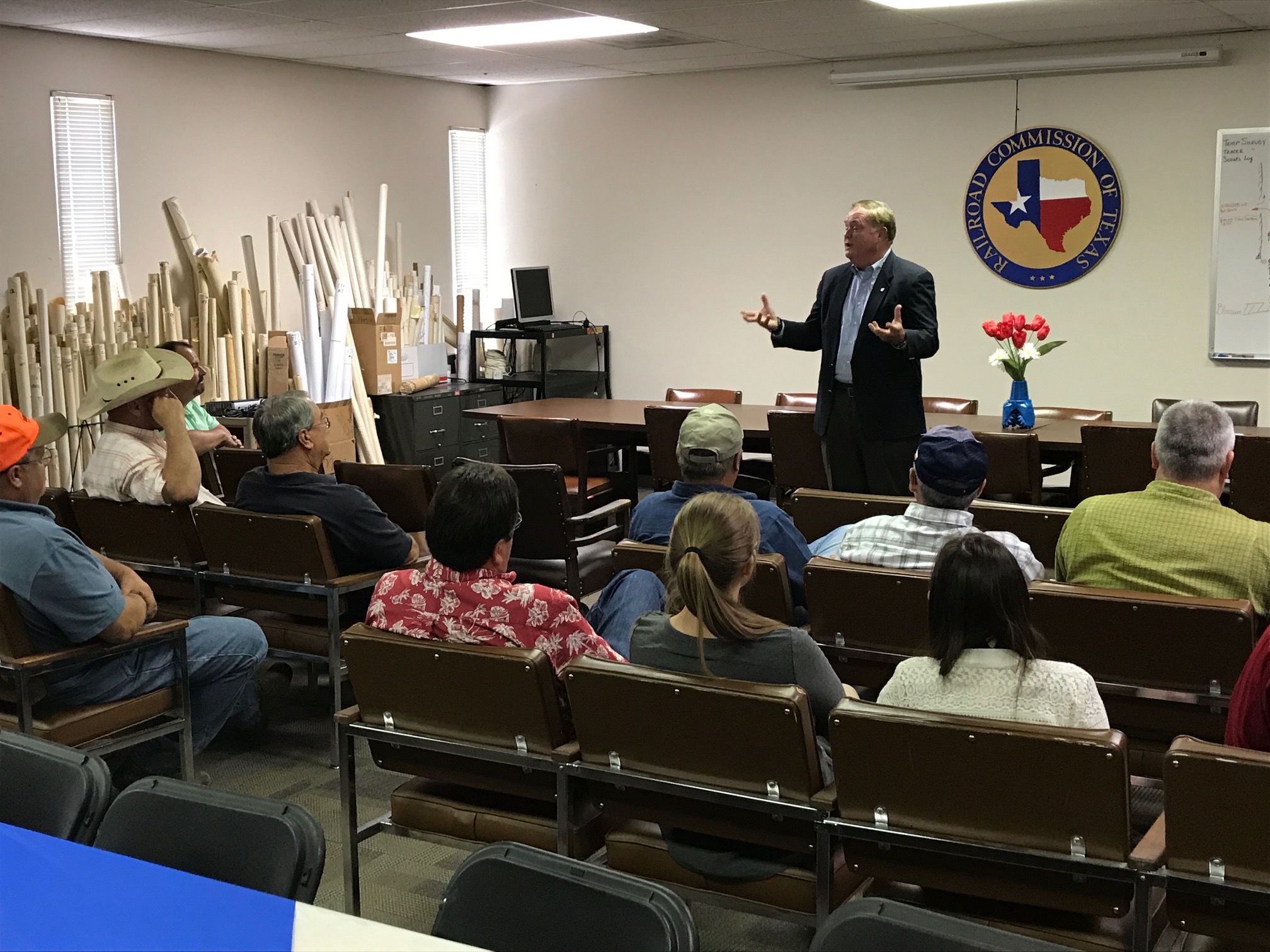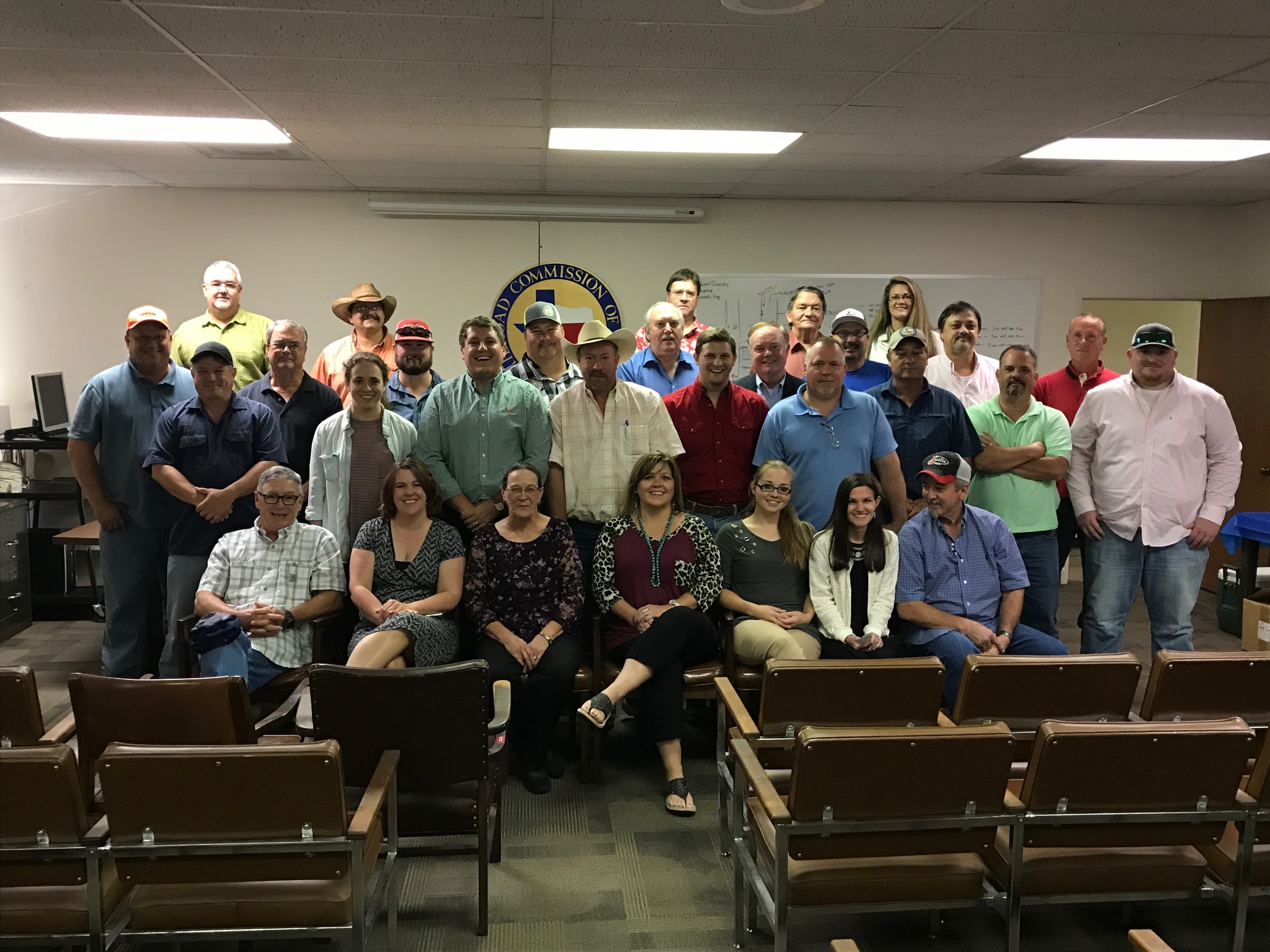 ---
A lifelong conservative businessman, Wayne Christian was elected to join the Railroad Commission of Texas in November 2016. In 1996, Christian was elected to the House of Representatives. During this time, Christian served as Vice-Chair of Regulated Industries and as a multi-term member of the Energy Resource Committee. On these committees, he had direct oversight of the Railroad Commission and accumulated a strong record of standing for free markets and against burdensome regulations.
---
About the Railroad Commission:
Our mission is to serve Texas by our stewardship of natural resources and the environment, our concern for personal and community safety, and our support of enhanced development and economic vitality for the benefit of Texans. The Commission has a long and proud history of service to both Texas and to the nation, including almost 100 years regulating the oil and gas industry. The Commission also has jurisdiction over alternative fuels safety, natural gas utilities, surface mining and intrastate pipelines. Established in 1891, the Railroad Commission of Texas is the oldest regulatory agency in the state. To learn more, please visit https://www.rrc.texas.gov/about-us/.