Commissioner Wayne Christian Tours Houston Ship Channel
August 23, 2018
AUSTIN – Yesterday, Railroad Commissioner Wayne Christian toured the Houston Ship Channel with the Texas Waterways Operators Association to see first-hand how petroleum and petroleum-based products are exported from Texas. 
Texas is the top producer and exporter of oil and natural gas in the United States. Total U.S. crude oil exports rose to a record high of 2 million barrels per day in May, making the U.S. Port District of Houston-Galveston accountable for 70% of crude exports in the United States. 
"Marine transportation plays a pivotal role in Texas' ability to export energy across the nation and globe," said Commissioner Christian. "It is the work of Texas mariners and waterway operators that has allowed for our state to change worldwide energy dynamics in our favor." 
"Yesterday, the Energy Department announced that for the first time Texas exported more crude oil than it imported," continued Christian. "This is huge news that demonstrates how close we are to energy security as a nation. This energy security is really national security, in that it allows us to be less energy reliant on potentially hostile nations overseas."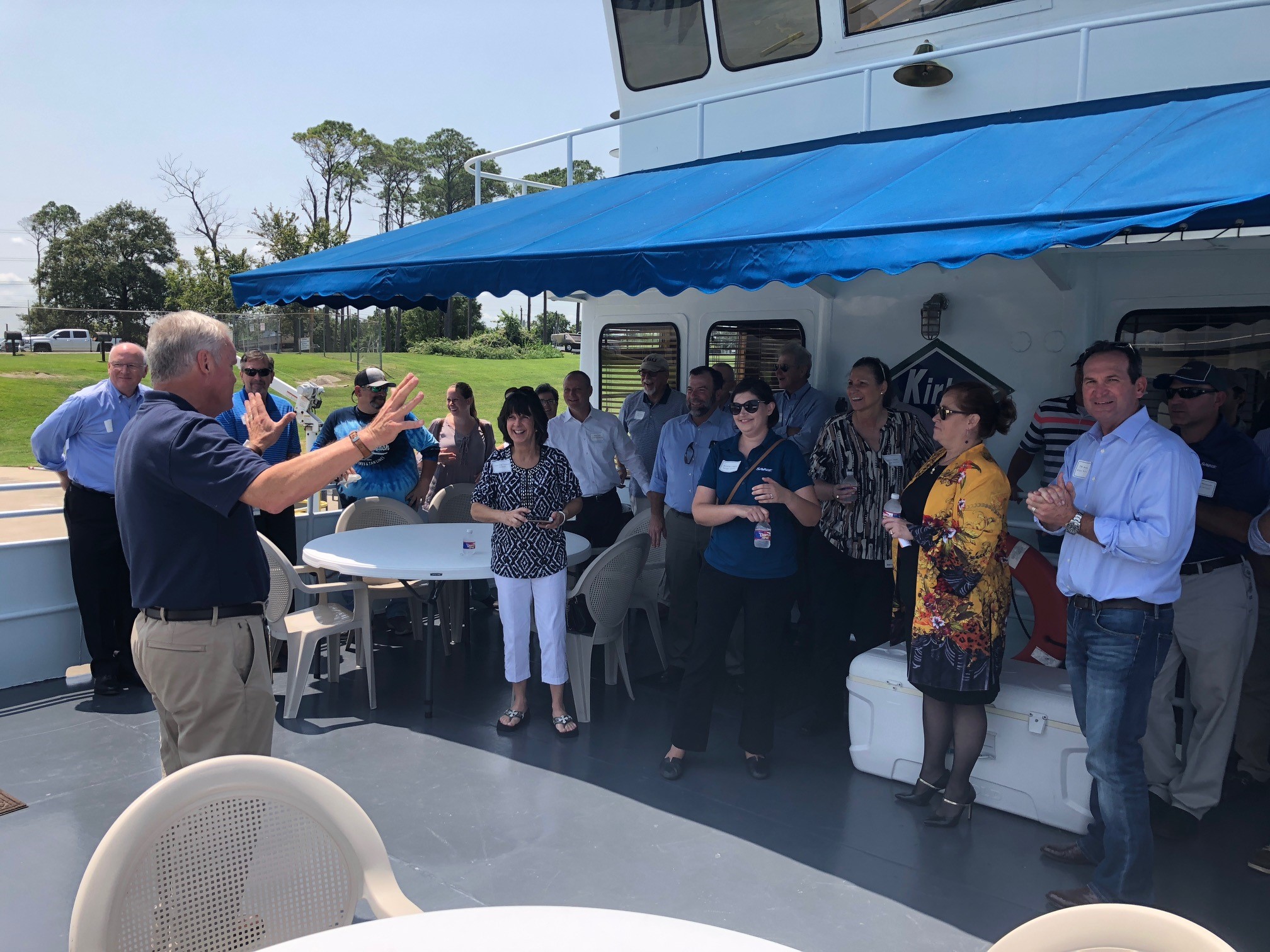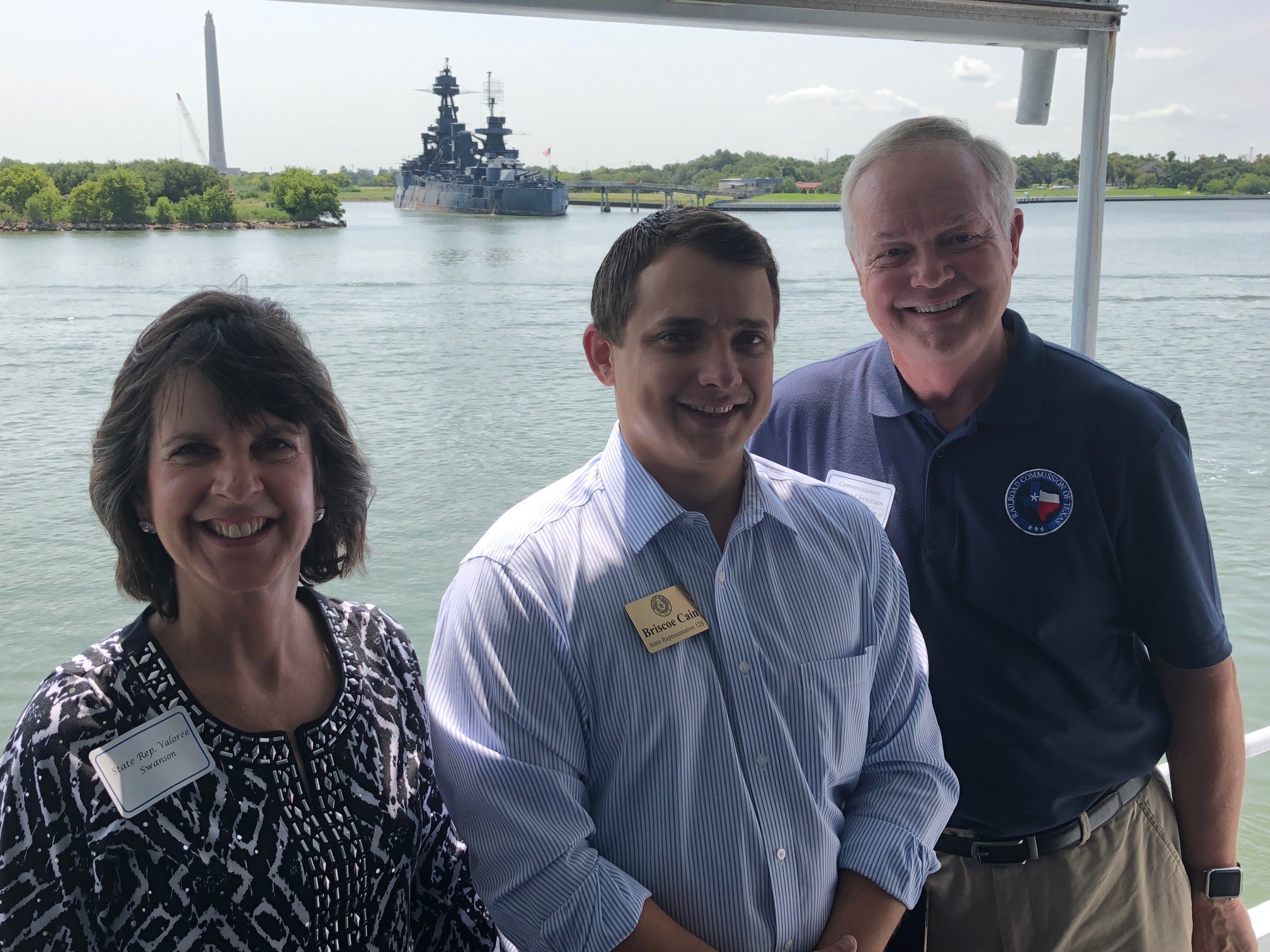 Comm. Christian with Rep. Valoree Swanson & Rep. Briscoe Cain


A lifelong conservative businessman, Wayne Christian was elected as our 50th Texas Railroad Commissioner in November 2016. Prior to his time at the Commission, Christian served seven Sessions in the Texas House of Representatives, accumulating a strong record of standing for free markets and against burdensome regulations. In addition to his duties as Commissioner, Christian was appointed by Governor Greg Abbott to serve as the Official Representative of Texas on the Interstate Oil and Gas Compact Commission. Christian is married to his wife, Lisa, and together they have three daughters, Liza, Lindsey and Lauren.
---
About the Railroad Commission:
Our mission is to serve Texas by our stewardship of natural resources and the environment, our concern for personal and community safety, and our support of enhanced development and economic vitality for the benefit of Texans. The Commission has a long and proud history of service to both Texas and to the nation, including almost 100 years regulating the oil and gas industry. The Commission also has jurisdiction over alternative fuels safety, natural gas utilities, surface mining and intrastate pipelines. Established in 1891, the Railroad Commission of Texas is the oldest regulatory agency in the state. To learn more, please visit https://www.rrc.texas.gov/about-us/.