Commissioner Wayne Christian Addresses the Uintah Basin Energy Summit
August 31, 2018
AUSTIN – Railroad Commissioner Wayne Christian yesterday, spoke at the Uintah Basin Energy Summit in Vernal, UT on Texas' regulatory leadership of the oil and gas industry and America's path to energy security.
"Every state faces their own challenges when developing natural resources," said Commissioner Christian. "It is important for states to communicate and work together to ensure the United States continues to expand energy production, and the jobs and economic growth that comes with it."
The Uintah Basin Energy Summit is an important annual conference where local, national, and international energy companies, support services, and communities come together to discuss the national energy outlook and explore energy issues affecting the Uintah Basin. 
"Many believe the United States will surpass Saudi Arabia and Russia as the largest producer of oil and natural gas in the world in the next five years," continued Christian. "To ensure we reach this level of energy security, it is essential for states like Texas and Utah to maintain consistent and predictable regulatory climates that protect the public from bad actors without burdening industry with frivolous costs and requirements."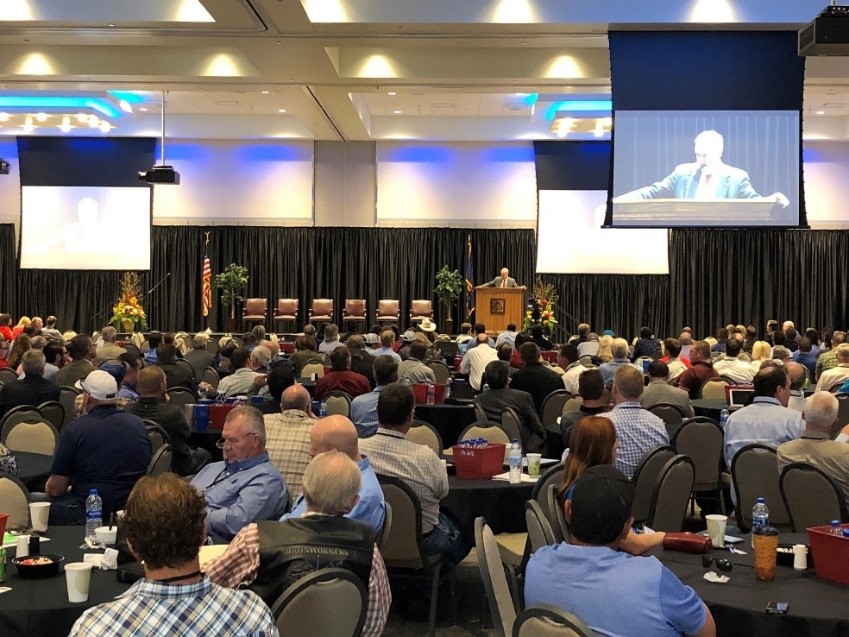 Comm. Christian Addresses 600 attendees at the Uintah Basin Energy Summit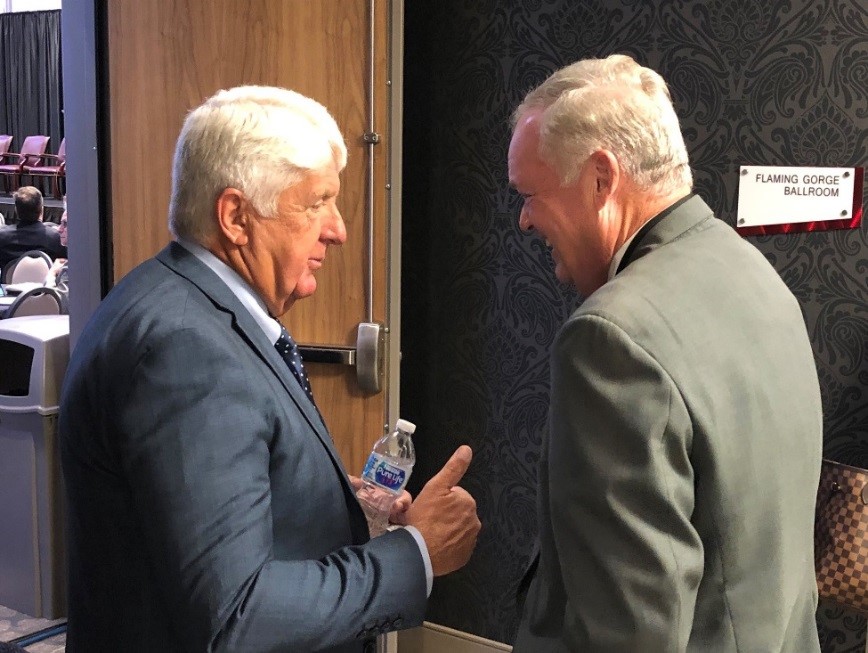 Comm. Christian visits with Congressman Rob Bishop (R-Utah), Chairman of Natural Resources Committee in Washington, D.C.



A lifelong conservative businessman, Wayne Christian was elected as our 50th Texas Railroad Commissioner in November 2016. Prior to his time at the Commission, Christian served seven Sessions in the Texas House of Representatives, accumulating a strong record of standing for free markets and against burdensome regulations. In addition to his duties as Commissioner, Christian was appointed by Governor Greg Abbott to serve as the Official Representative of Texas on the Interstate Oil and Gas Compact Commission. Christian is married to his wife, Lisa, and together they have three daughters, Liza, Lindsey and Lauren.
---
About the Railroad Commission:
Our mission is to serve Texas by our stewardship of natural resources and the environment, our concern for personal and community safety, and our support of enhanced development and economic vitality for the benefit of Texans. The Commission has a long and proud history of service to both Texas and to the nation, including almost 100 years regulating the oil and gas industry. The Commission also has jurisdiction over alternative fuels safety, natural gas utilities, surface mining and intrastate pipelines. Established in 1891, the Railroad Commission of Texas is the oldest regulatory agency in the state. To learn more, please visit https://www.rrc.texas.gov/about-us/.