Texas Energy Companies Win Top National Environmental Stewardship Award
Pioneer and Fasken Recognized for Water Conservation Efforts
October 02, 2017
AUSTIN – The Interstate Oil and Gas Compact Commission (IOGCC) today announced the winners of its 2017 Chairman's Stewardship Awards, honoring two Texas energy companies for success in water conservation efforts. Both companies were nominated in their respective categories by the Railroad Commission of Texas.
The winners are:
Fasken Oil and Ranch, Midland, Texas – Small/Independent category;
Pioneer Natural Resources, Irving, Texas – Environmental Partnership category.
Fasken Oil and Ranch
To preserve fresh water resources in the Permian Basin, Fasken began recycling produced water 2013 and using it in its well drilling and cementing processes. By 2014, Fasken was processing 12,000 barrels (barrels per day) of recycled water for use. This process allowed Fasken to discontinue use of fresh water from the Ogallala Aquifer for drilling operations. By the end of June 2014, Fasken completely discontinued using fresh water for drilling and well completion operations. This conserves approximately 2.7 million gallons of fresh water that otherwise would have been used for every well drilled.
Pioneer Natural Resources
Pioneer has created Pioneer Water Management, LLC (PWM), a dedicated subsidiary focusing on water conservation and providing non-fresh water supplies to Pioneer's operations. Among key water conservation programs initiated by PWM:
Using treated industrial and municipal wastewater – PWM purchases non-potable, effluent water from multiple sources in Texas. Pioneer contracts with the City of Odessa, Texas to purchase effluent municipal water from the city, reducing the need for fresh water in its operations.
Using brackish, non-drinkable groundwater – PWM taps brackish groundwater when possible for use in its operations and continues to add new projects to further increase brackish water usage.
Recycling produced water – PWM is continually exploring economically viable solutions for produced water reuse that will provide another significant alternative to fresh water use.
The Offshore Energy Center (OEC)
The Railroad Commission also congratulates The Offshore Energy Center (OEC), based in Houston, Texas, for their selection as the IOGCC's 2017 Energy Education Award recipient. The OEC is a not-for-profit organization that promotes awareness and understanding of the oil and gas industry to the public and academia. The OEC has developed curriculum materials for all grade levels and provides these materials free to schools.
More information on the IOGCC's Chairman's Stewardship Awards is available here. IOGCC is a multi-state government agency that is passionate about advancing the quality of life for all Americans. However, without energy, the quality of life we enjoy today would not exist. That's why the IOGCC works to ensure our nation's oil and natural gas resources are conserved and maximized while protecting health, safety and the environment. Currently, Railroad Commissioner Wayne Christian serves as Gov. Greg Abbott's designee representing Texas in the IOGCC.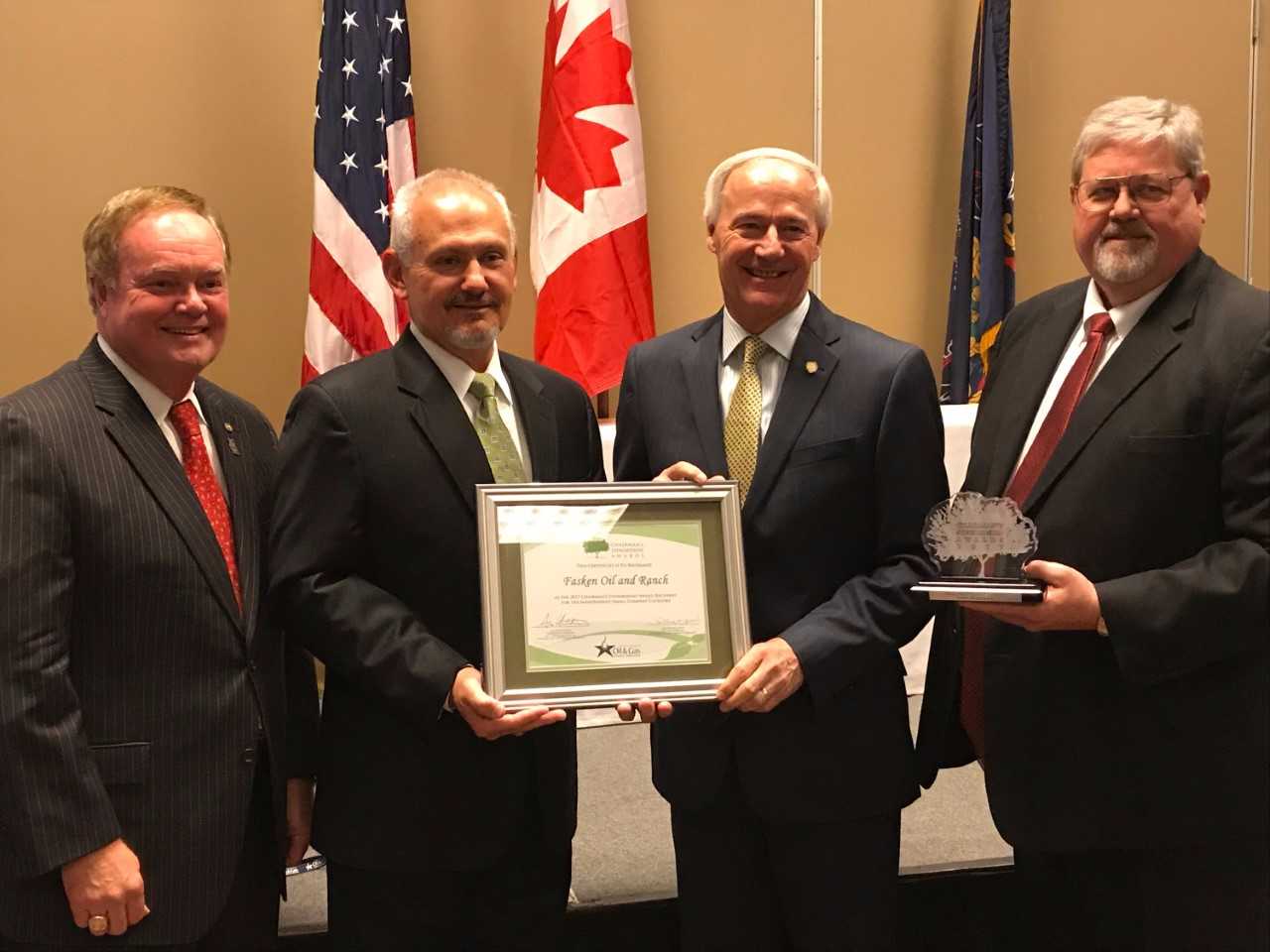 Arkansas Gov. & IOGCC Chair Asa Hutchinson (Center Right) & Commissioner Christian
with Faskin Oil & Gas winners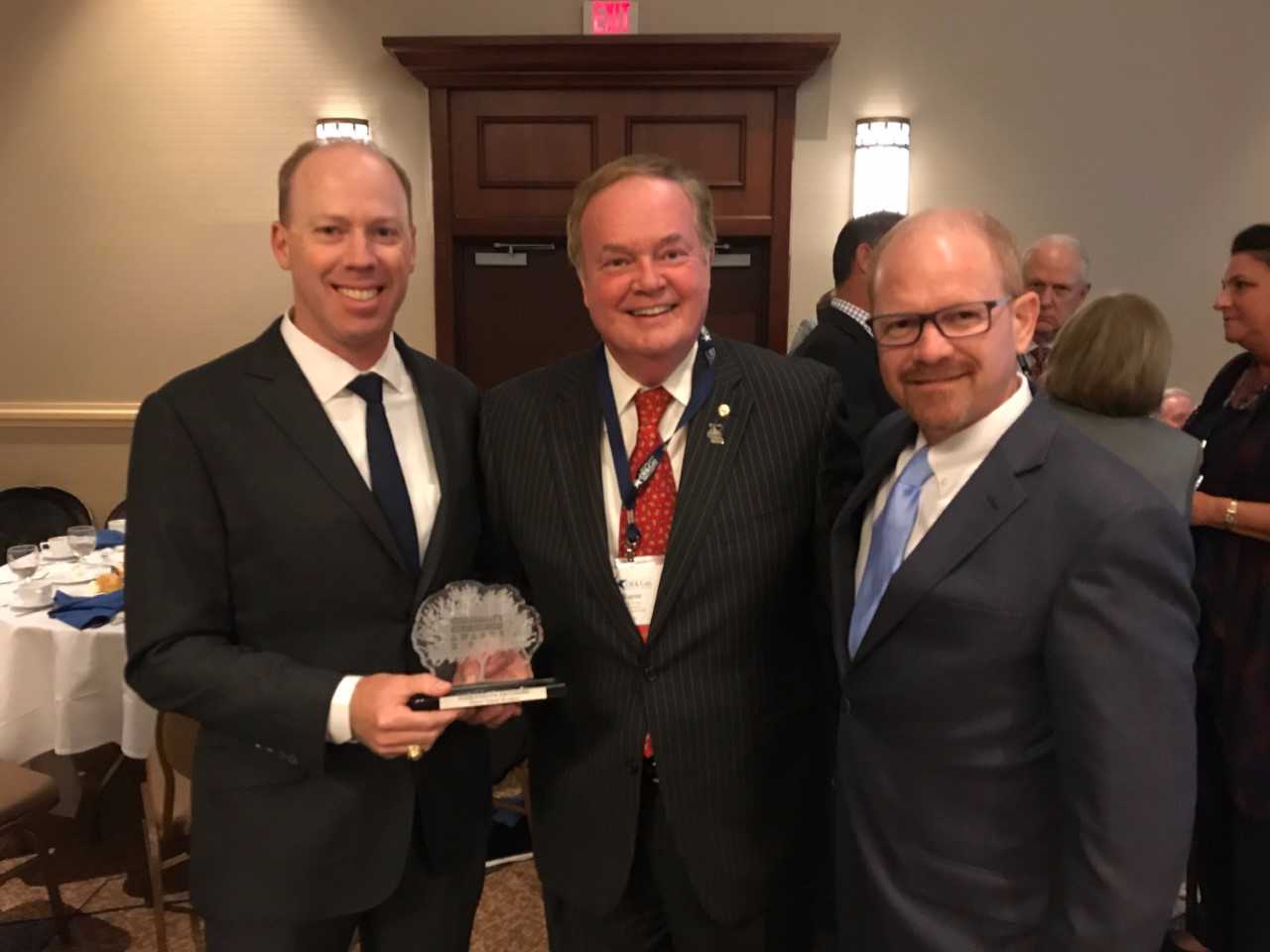 Commissioner Christian and Pioneer Natural Resources award winners.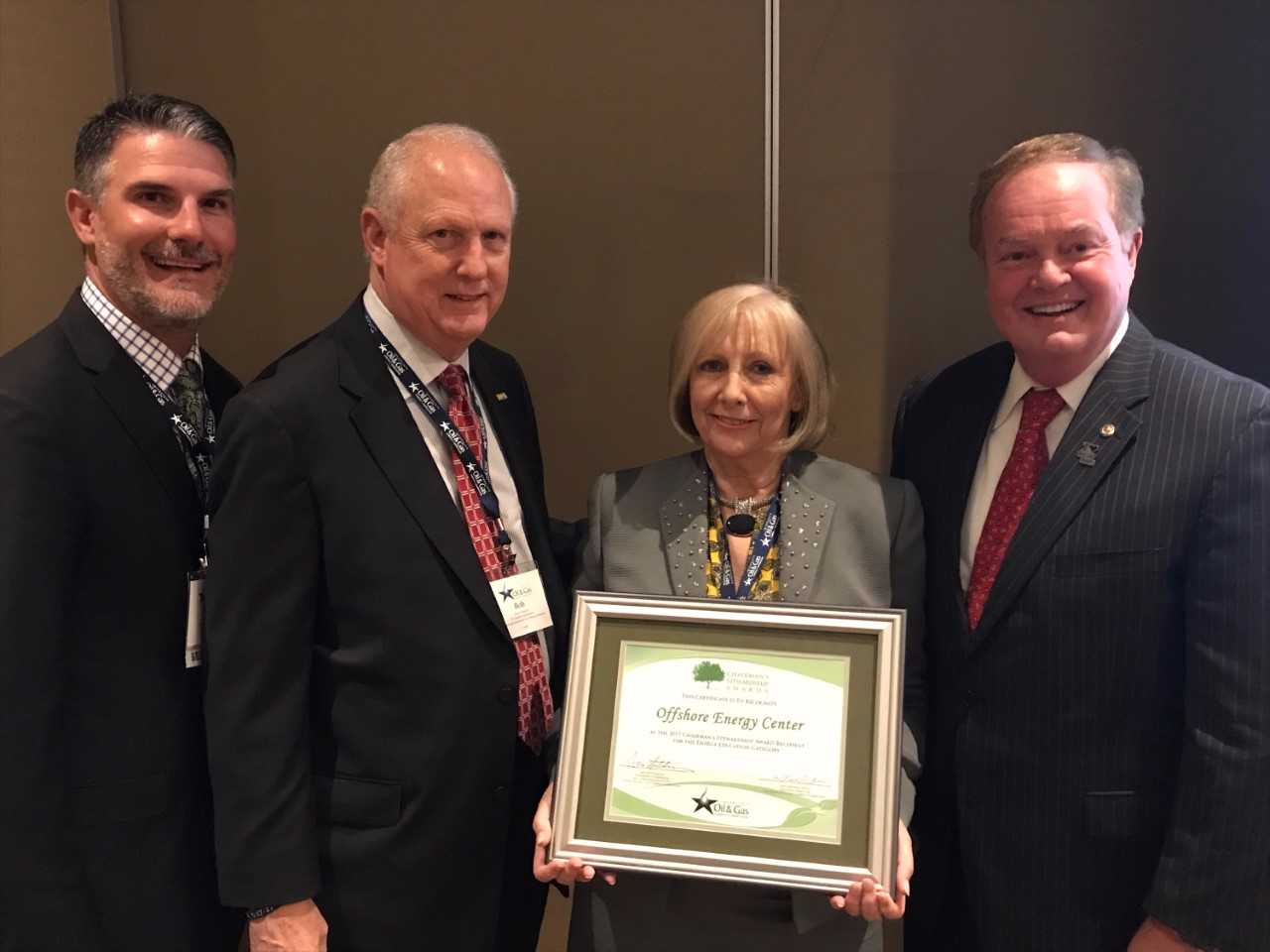 Commissioner Christian and Offshore Energy Center award winners.
---
About the Railroad Commission:
Our mission is to serve Texas by our stewardship of natural resources and the environment, our concern for personal and community safety, and our support of enhanced development and economic vitality for the benefit of Texans. The Commission has a long and proud history of service to both Texas and to the nation, including almost 100 years regulating the oil and gas industry. The Commission also has jurisdiction over alternative fuels safety, natural gas utilities, surface mining and intrastate pipelines. Established in 1891, the Railroad Commission of Texas is the oldest regulatory agency in the state. To learn more, please visit https://www.rrc.texas.gov/about-us/.