RRC Well Plugging Program Receives More National Recognition
October 18, 2023
AUSTIN – The Railroad Commission's award-winning well plugging program received yet another accolade – receiving the esteemed Chair's Environmental Partnership Award from the Interstate Oil and Gas Compact Commission (IOGCC). The award was for completing a complex project that ensured boater safety at the Big Thicket National Preserve earlier this year.
The National Park Service (NPS) contacted the Commission to remove surface casings on four wells that had been plugged in the Neches River in East Texas by operators 40 years prior. The tall, underwater surface casings had become exposed over time and posed a risk to boaters in the area. The RRC organized contractors and divers to remove river debris and cut the steel casings at the riverbed to get them removed safely.
The Commission's plugging program works aggressively to protect the environment and communities around the state, as evidenced by the fact that the agency has exceeded well plugging targets set by the Legislature for seven straight years. And according to a 2021 IOGCC report, Texas saw one of the lowest increases in the orphan well population among all producing states since 2018, despite being the number one oil and gas producer in the country.
"The Commission has been nationally recognized for our well plugging program and this award is yet another example of the reputation we have gained in our commitment to protecting Texans and the environment," said Wei Wang, Executive Director. "We were pleased to lend our expertise and successfully remove the hazards at Big Thicket which keeps the area safe for visitors to continue to enjoy for years to come."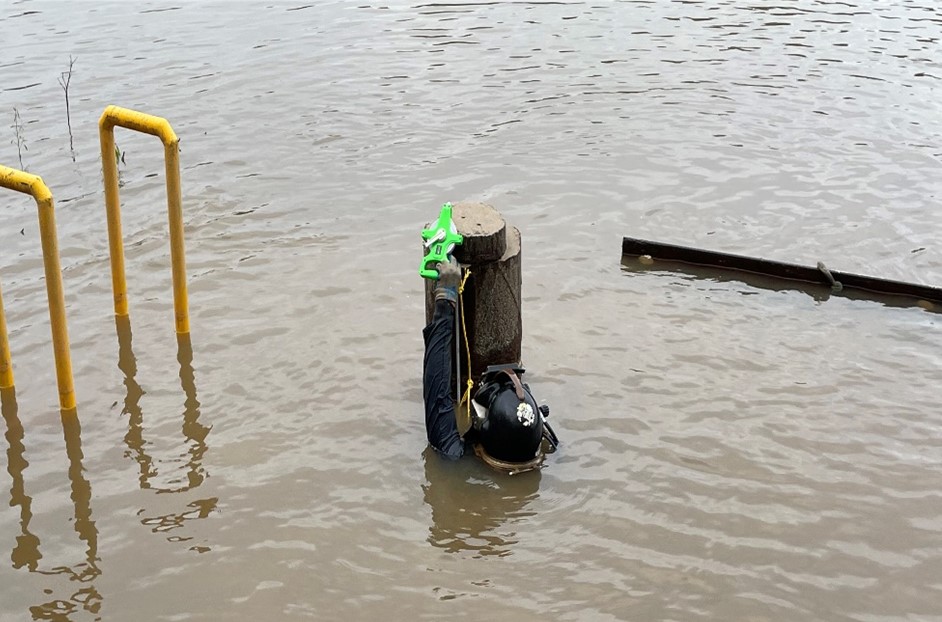 Diver working on surface casing at Big Thicket National Preserve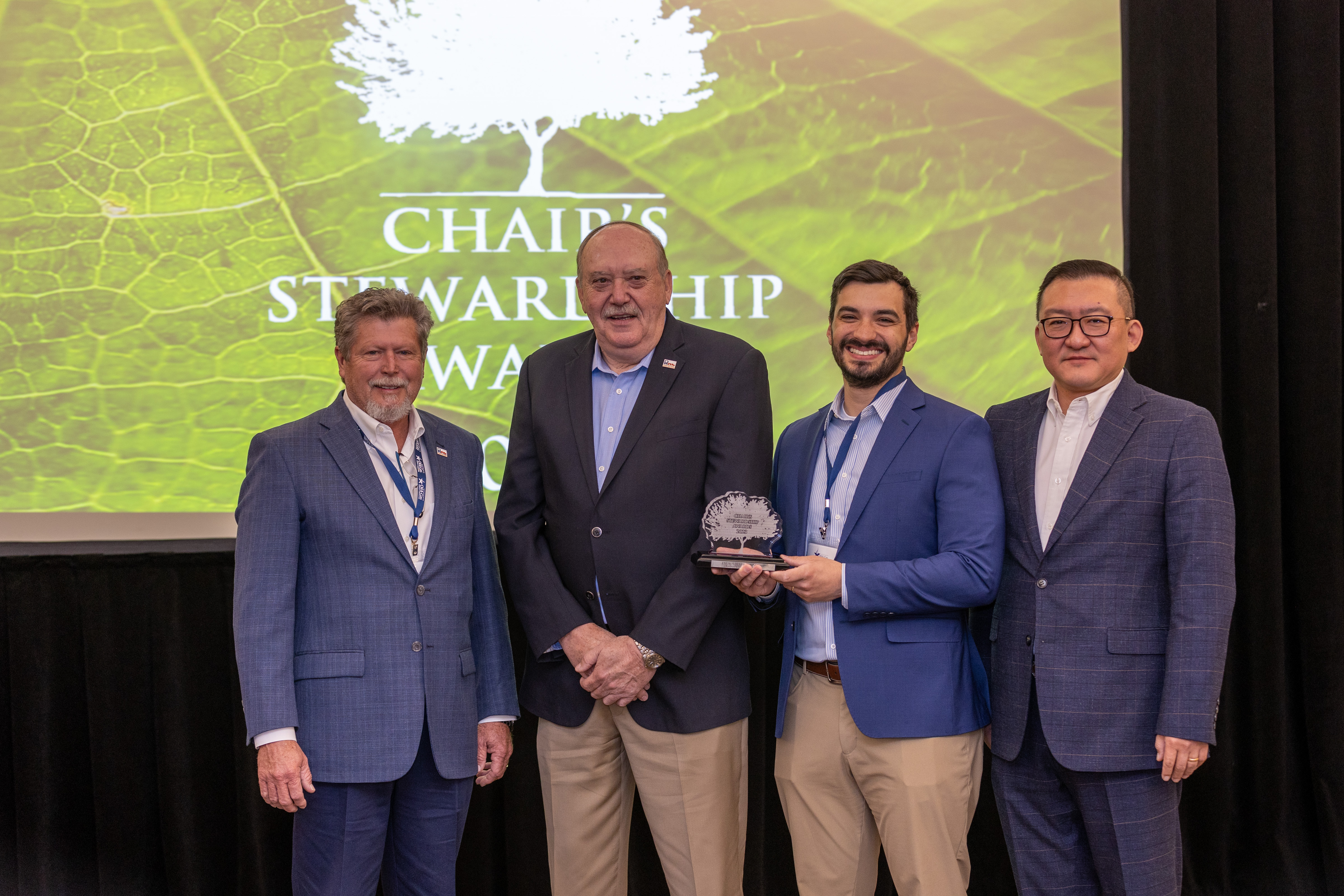 (L-R) RRC Commissioner Jim Wright, Deputy Executive Director Danny Sorrells, Project Manager Keith May, and Executive Director Wei Wang with the IOGCC Award.
The NPS, and the contractor that worked on the project, Laredo Construction, also received the award along with the RRC. 
This was the second time the IOGCC has recognized the RRC for its exceptional work at a national park. The Commission received an award in 2021 for well plugging work at Padre Island National Seashore – a popular tourist destination on the Texas coast.
Click on this link to see a video of the important work that went into the project.
---
About the Railroad Commission:
Our mission is to serve Texas by our stewardship of natural resources and the environment, our concern for personal and community safety, and our support of enhanced development and economic vitality for the benefit of Texans. The Commission has a long and proud history of service to both Texas and to the nation, including almost 100 years regulating the oil and gas industry. The Commission also has jurisdiction over alternative fuels safety, natural gas utilities, surface mining and intrastate pipelines. Established in 1891, the Railroad Commission of Texas is the oldest regulatory agency in the state. To learn more, please visit https://www.rrc.texas.gov/about-us/.